SADIE'S RESTAURANT – ABOVE GREAT POND MARINA IN BELGRADE LAKES, MAINE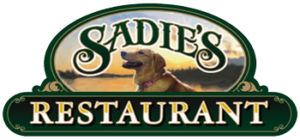 Belgrade Lakes boathouse is the only true Lakeside Restaurant with views of Great Pond from every window.
Sadie's Boathouse Restaurant is independently operated and located above the lovely Great Pond Marina in Belgrade Lakes, Maine.
We are a full service restaurant, serving dinner to the public from 5pm - 9pm on Friday and Saturday evenings.
Reserve your table overlooking Great Pond by calling: 207-495-4045 or join us on our outside deck for late afternoons drinks.
We look forward to seeing you!
Sadie's Restaurant at Great Pond Marina on Great Pond, Belgrade Lakes Maine offering delicious food as well as a wide selection of wine, beer and spirits.